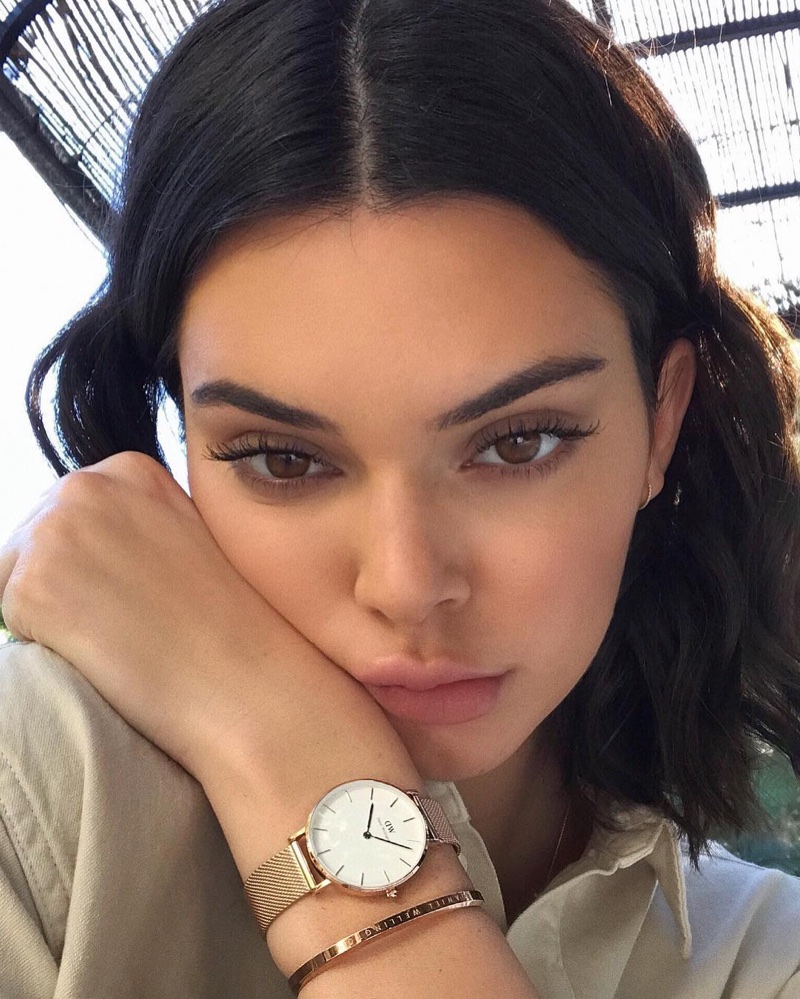 Kendall Jenner is an American model most famous for appearing on the reality television show 'Keeping Up with the Kardashians'. In 2014, Kendall made her big break into the world of high fashion by first walking the Marc Jacobs fall 2014 show and then Chanel and Givenchy in Paris. Kendall has since appeared in campaigns for top brands like Fendi, Calvin Klein, Alexander Wang and Givenchy. In 2015, she signed on as a brand ambassador for cosmetics company Estée Lauder.
Kendall Jenner – Bio
Kendall has also appeared on the covers of Vogue US, Harper's Bazaar US, Allure, Vogue Paris, Vogue Japan and Vogue China. She walked in Victoria's Secret's 2015 and 2016 Fashion Shows. Due to her ambassadorship with Italian lingerie brand La Perla, she could not walk in the 2017 show. As of 2018, Kendall is the most followed model on Instagram with over 86 million followers. In addition to modeling, she also works as a photographer with work appearing in LOVE Magazine on multiple occasions.